Let Regency's Experts Guide Your Association to Success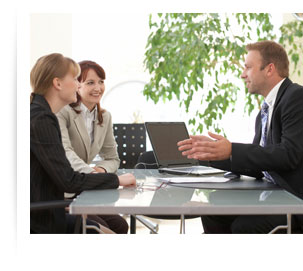 Whether you are a New Jersey developer, a community association or a self-managed community, we can provide you with the software, training, staffing and consultative support to ensure that you will operate as smoothly as if you were managed directly by Regency Management Group.  We also advise and consult on current legislative issues and lifestyle trends that affect your operations.

Services for Developers
If you're developing a community association property, bring us in early and look to us for advice, guidance, and hands-on assistance from concept through transition with:

Public offering statements—Regency Management will help you pull together the facts and figures and present them in a cohesive format that will tell your story and help persuade investors to back your development plans.  We also prepare pro forma budgets and letters of adequacy.
Service specifications—Regency will provide detailed specifications for management that your association can use as a tool to identify the level of services they actually want and/or need. 
We'll help your association decide, for example, the types of site visits, the number of site visits, the types of site visit reports, the number of board meetings, and the organization and protocol for board meetings. 
We'll provide an extensive list of specifications for each of the association's general service categories — financial, administration and physical property—so that you can design and adopt the specifications that best meet your needs.
Operational guidelines—Regency Management will develop initial budgets, prepare pro forma operational guidelines, and serve as liaison among all parties to facilitate the transition from developer to community association.  We'll also guide the board of directors and residents through all aspects of the process—and beyond.

Technology and Software Acquisition and Training
As experts in all of the most popular industry software, we can help you select the most appropriate software and programs to address your community's specific requirements, as well as train you and your staff in how to use it.
You'll benefit from the extensive computer-generated data development and the tools it can provide to you.

Hiring and Developing Professional Personnel
Your staff is your front line in dealing with the residents who call your community "home."  You need just the right mix of professionalism and empathy.  That's not always easy to find, but Regency Management Group is here to help you hire and train your management and administrative staff.
Our decades of experience in all aspects of property management uniquely qualify us to assist you with all of your staffing needs.  We have the knowledge, contacts and resources to identify strong candidates and pre-qualify them for your open positions. 
We can hire staff for all of your openings, from managers and lifestyle directors to maintenance technicians.  We'll also provide follow-up consultative support and ongoing training, as needed, after they're hired.
Regency can also help you establish administrative policies and procedures to make your operation run smoothly.
Management Audits—Communities change over time, and it's important periodically to reassess your organizational structure and determine what modifications might be needed.  Regency Management will conduct a management audit that evaluates your current level of operational efficiency and effectiveness. 
We'll examine your costs, protocols, policies, procedures, methods of communicating between board and residents, and more, and offer recommendations to tighten up or expand those areas that might need modification for improvement.
Supplemental Resources—Regency Management Group is available for support in areas where your manager might need supplemental resources.

Turnkey Operation—We literally can do it all for you, and then walk away.  We'll collect all the necessary data and create your entire community management system, ready to go. 
If you're a new community, we'll help you establish your management plan for after the developer leaves.  If your community has lost its manager, we'll set up and/or manage your system on an interim basis.

Legislation, Regulation and Bylaws
It's important to know the rules of the game—but often a challenge to keep up with changes. Regency Management's accredited professionals stay abreast of legislative and regulatory developments at both state and federal levels of government, and are equipped to advise you accordingly. 
We'll help you comply with state and federal requirements pertaining to your association, assisting with preparation of government documents, developing and updating bylaws and covenants, and keeping you informed as laws and regulations change.


Managing Lifestyle Changes
Phenomenal changes have occurred in this industry over the last 30 years, not just with the use of technology and increased attention to healthier lifestyles, but also in laws and protocol changes for management associations and planned unit developments. 
Regency Management Group is very active in the industry and maintains professional affiliations on both the state and national levels, so we're always up to date on the most recent innovations and changes. 
In fact, Regency CEO Elaine Warga-Murray conducts cultural change seminars for industry professionals.  We watch trends develop and can advise you about current and emerging trends, and what you need to do to prepare for changes in future industry standards.