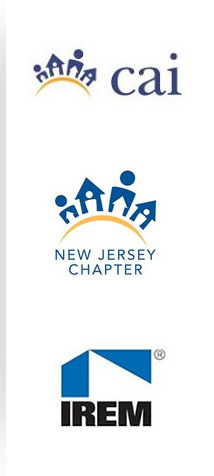 Leading Woman
June 2020
ELAINE WARGA-MURRAY, CMCA, AMS, PCAM, CEO of Regency Management Group in Howell, N.J., is no stranger to carving her own path in more than 30 years in community association management. Before entering the profession, she produced instructional videos for managers while working for a large developer, an experience that motivated her to become a CAI member. In 1984, Warga-Murray became the first woman in New Jersey to receive the Professional Community Association Manager (PCAM) designation and is also one of the first managers to obtain the Association Management Specialist (AMS) credential—which marks its 40th anniversary this year. She founded her first community association management firm, E.W. Murray Associates, in 1986. Throughout her career, she has sought to empower women in the industry and pays her knowledge forward as a long-time CAI faculty* instructor. — Interview by Kiara Candelaria

continue reading
Woman of Distinction Award
April 14, 2017
Regency Management Group's founder and CEO, Elaine Warga-Murray, CMCA, AMC, PCAM, CPO, was recently selected for inclusion in THE TRADEMARK WOMEN OF DISTINCTION Honors Edition for demonstrating dedication, leadership, and professional excellence. The Trademark of Distinction Honors Edition highlights professional accomplishments of today's best and brightest women in business.
continue reading


Forecasts and Trends 2017
February 22,2017

While CAI (and specifically the Foundation for Community Association Research (FCARJ, continues to publish expert solutions for changing needs and provides reliable information about the newest and best practices, the everyday routine and standard service profile for 2017 is very different from just a few years ago.
Getting the Most for Your Community's Dollar
January 29,2017
In the perennial struggle to control costs while still adequately maintaining a building or HOA's physical plant, grounds, and other day-to-day business, some boards and managers are opting to hire superintendents, custodians, and other staff on a temporary, as-needed basis, or to partner up with neighboring associations to share one super or groundskeeper between them.

continue reading
ReportIt App now available for our communities
December 19,2016

Regency Management Group is pleased to announce an exciting new program designed to improve everyday life at your community. We have partnered with report it® to offer a new way for you to easily communicate important information to your community manager. So if you see something that doesn't look right or want to report something that can help make a difference, what's the best way to easily communicate with your community manager?
The answer is report it®. It easy, just seeit, sayit, reportit!
report it® is a simple to use mobile platform that helps people instantly engage with law enforcement, employers, business owners, community groups and others organizations all from a single app, best of all its completely anonymous and totally confidential.
seeit - If you observe something that shouldn't be there or experience a situation that creates a concern simply go to www.reportit.com
sayit - Select the appropriate organization based upon your location or concern and quickly create a report with the report it®SmartSearch technology
reportit– Once you submit, the report is forwarded to the right person(s) or organization(s) instantly
Informed, alert communities play a critical role in keeping us and our families safe. report it® helps our residents and visitors
communicate important information to protect our communities and creates awareness that helps make everyday life better.
Community Associations Institute-NJ Honors Elaine Warga-Murray with Hall of Fame Award
March 02,2014

Elaine Warga-Murray,CEO of Regency Management Group , is named to the CAI-NJ Hall of Fame in recognition of her accomplishments and contributions to the professional condominium, cooperative and homeowner association management industry. Known for the "firsts" that she has achieved as a woman in professional property management in New Jersey, Warga-Murray is an author,
public speaker, seminar leader, video producer and subject matter expert on professional
property management.

continue reading entire press release


Recent CAI-NJ Honoree Discusses Impact of Cultural Change on Community Association Management
October 10, 2013
Elaine Warga-Murray, CEO of Regency Management Group, , and a recognized expert in professional condominium, cooperative and homeowner association management, shares insights into the art and science of managing community environments in the wake of changing demographics, attitudes, lifestyles and laws. Cultural changes can pose daunting challenges to those who manage condo complexes and community clubhouses. Dealing daily with issues that range from pet policies and security to fitness equipment and monthly assessments, property management professionals have to be versatile, flexible, and financially astute.

continue reading entire press release