24-HOUR EMERGENCY SERVICE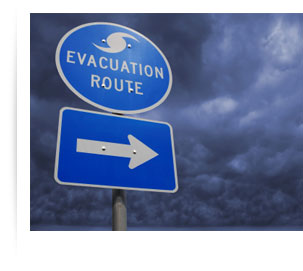 Definition of an Emergency
An emergency is a situation involving imminent danger to property or individuals and which requires immediate attention.
The Management Office is open Monday through Friday, 9:00 a.m. to 5:00 p.m. to handle all community association business.  After regular business hours, (evenings, weekends, and holidays) calls are automatically transferred to a computerized Answering System. 
The Emergency Number for all associations is 732-364-5900
Please listen to the entire message.  You have the option of leaving a message in the Emergency Mailbox (by following the prompt) or dialing an outside number to reach a live Management Emergency Answering Service.  Either method will result in the Manager On-Call being contacted.  Your call will be returned within one hour.
When calling the Management Emergency Answering Service, please help us help you by doing the following:
Identify your community

State your name, address and telephone number

State the nature of the emergency

Specify if the manager on call must contact you directly
All emergency calls are responded to within one hour.  Maintenance type emergencies, however, are scheduled when practical (i.e., roof leaks cannot be repaired during a storm).
PROPERTY MANAGER
EMERGENCY NUMBER

Rachel Urrutia

732-364-5900 x223

Diane Cody

732-364-5900 x228

Mary MacDonald

732-364-5900 x201

Rose Clayton

732-364-5900 x214

James Postiglione

732-364-5900 x208